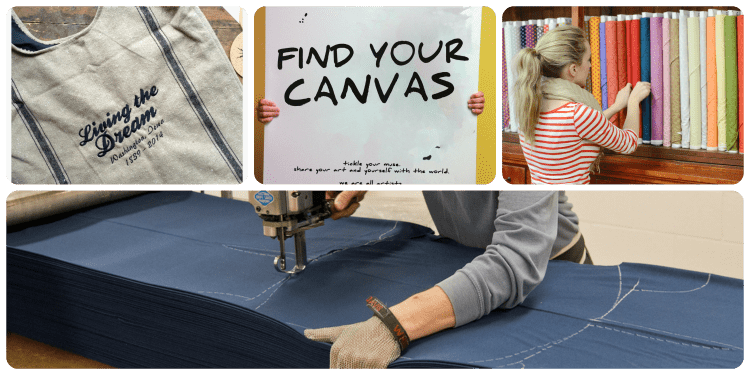 Canvas Fabric: From the folks who produce it - To the folks who use it!
We are an online store like no other! Our fabrics are custom produced to our standards by our weaving and dyeing mills. We are not mere resellers. We are the source! Hence you will get mill-direct, wholesale prices with us. Practically, no one can cover the gamut of fabrics. A handful can even boast of carrying woven cotton fabrics from 3 Oz. to 32 Oz. in their collection. And only a couple is capable of stocking this collection in the widths 36"-144". We belong to this elite club!
Marsidian's customers can purchase canvas fabrics in a variety of widths, lengths and colors – an extreme rarity with the other fabric sites. Our deep rooted experience stems from our success as direct importers of various textiles in the U.S for 20+ years. And we want to pass that benefit directly to you.
When you contact us, you will not receive the usual run-of-the mill response by a mundane front office. While we appreciate your orders, our passionate staff is actually trained to be your fabric consultant. Feel free to make the best use of our experience. Our staff would gladly recommend an alternate choice to help you save dollars on your purchase.
To stimulate your creative side, we have presented a few innovative ideas in our Project Ideas section. Also, do visit our Facebook and Pinterest sites. Paint the world on our canvas or craft your project using our fabrics! Bring that creator out! Our goal is to provide you a refreshing experience when you shop on our site. We welcome your suggestions and ideas that make shopping more fun.
It is not about us. It is all about you! Try us once and see the difference!