At Marsidian we strive to delight our customers. We only supply First Grade canvas to ensure quality reaches your doorsteps. However, it is always a good idea to check out a sample to locate just the perfect canvas for your needs. This is especially important with dyed canvas, since the color on fabrics can sometimes differ from the colors on-screen.
A sample swatch packet can be ordered in natural, prime or dyed. We ship all samples through the US Priority Postal Service. The shipping cost will be charged at check out.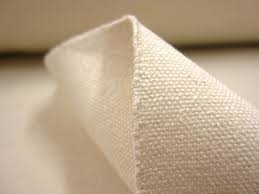 1. Natural/Unprimed packet
2. Primed packet
3.

Zen (10oz) Soft Hand - Dyed packet
4.

Angelo(10oz Beefy Hand

- Dyed packet
5. Raphael # 10 (15oz) - Dyed packet
6. Matisse #08 (18oz) -Dyed Packet
Click here to buy sample product.
For assistance, call us at 678-918-9797.